For Employers

Discover industry-led training programmes to help you develop and retain your tech team.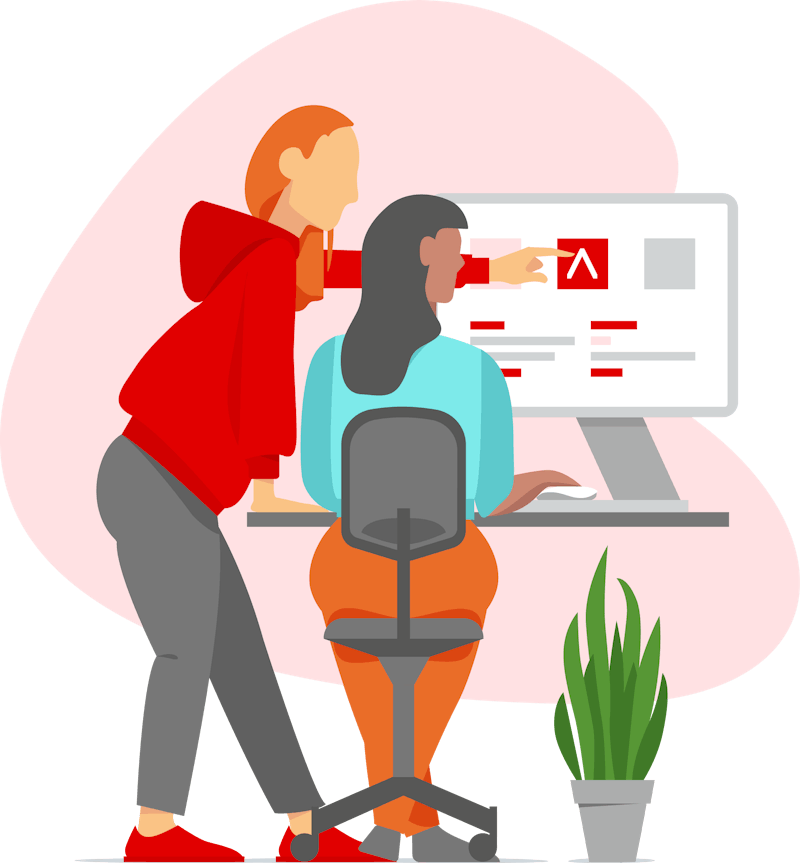 Our programmes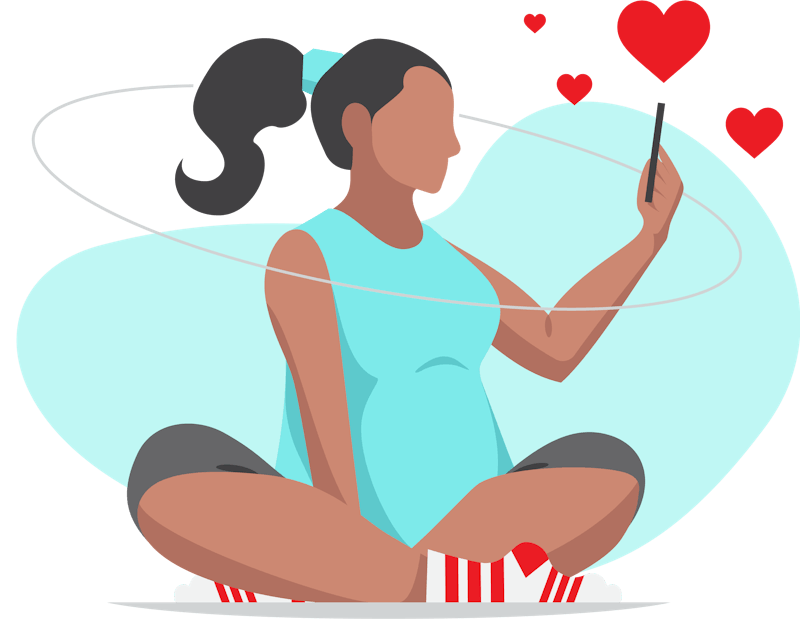 ReSkill

ReSkill the people who fit your culture by giving them the skills you need.
View Course
Our commitment to you

Everything we do is geared towards having a positive impact on your business and your people.
We don't just create bespoke programmes for every employer. We create bespoke programmes for each individual learner. Our modular, flexible approach makes it easy to select and tailor a unique learning journey that helps your people learn the skills and behaviours they need to contribute more to your business
You can expect excellence when you work with us. We provide highly personal, specialist training taught by experienced people, and build our curriculum based on the knowledge, skills and behaviours that employers like you tell us they need in their business. The result? A great return on your investment. Every time.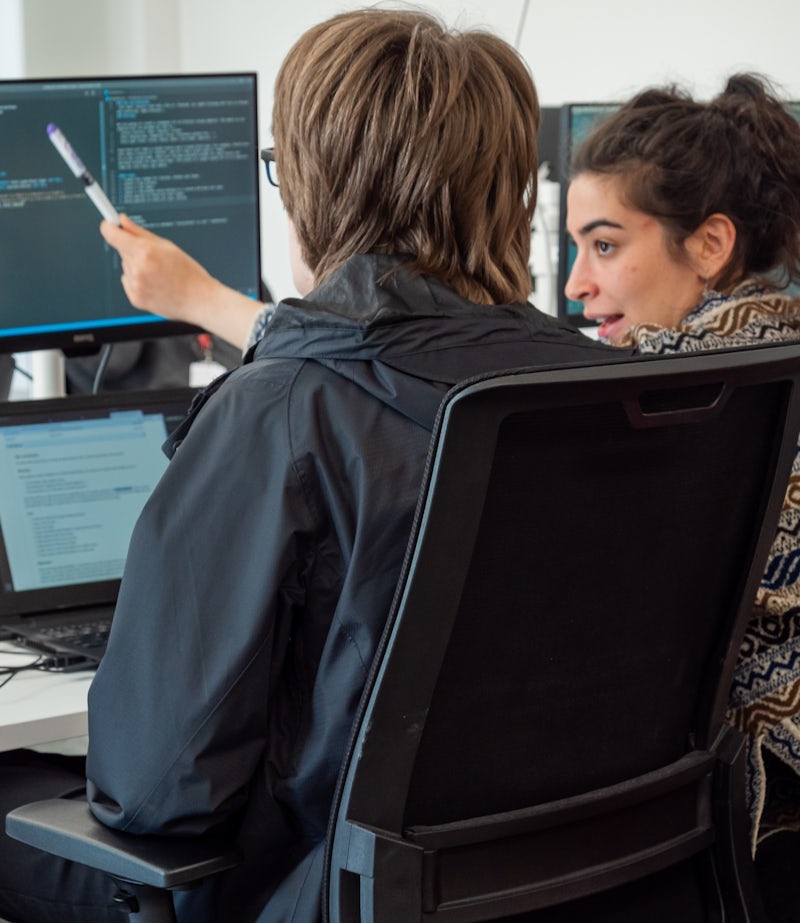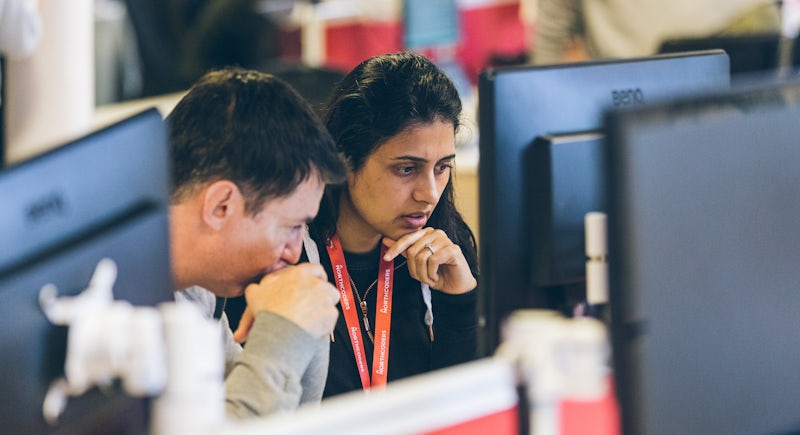 What is an apprenticeship?

An apprenticeship is a job where people learn, gain experience and get paid. Apprentices are employees with contracts of employment and holiday leave. By the end of an apprenticeship, your employee will have the right skills and knowledge needed to be a confident software developer.
Anyone aged 16 or over can be eligible to be an apprentice, as long as they're living in England and not already be in full-time education.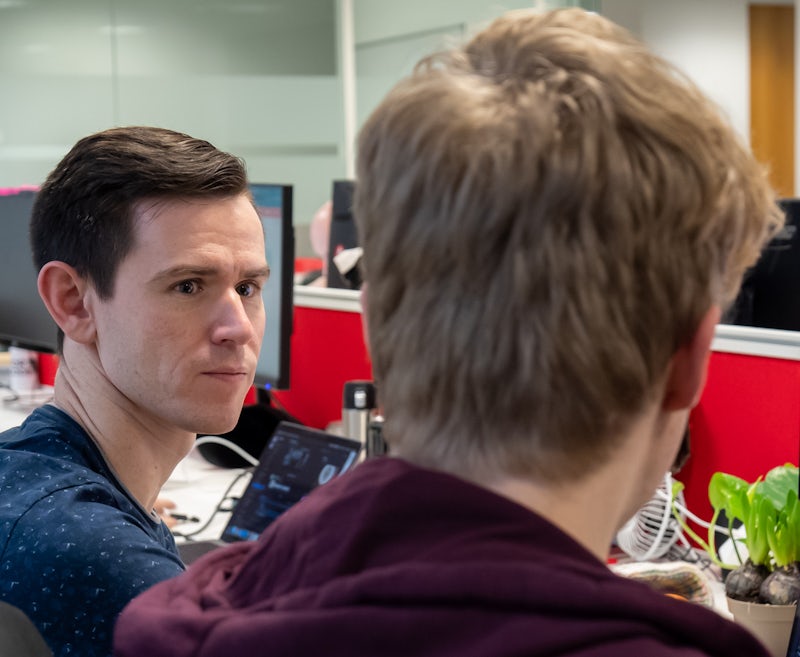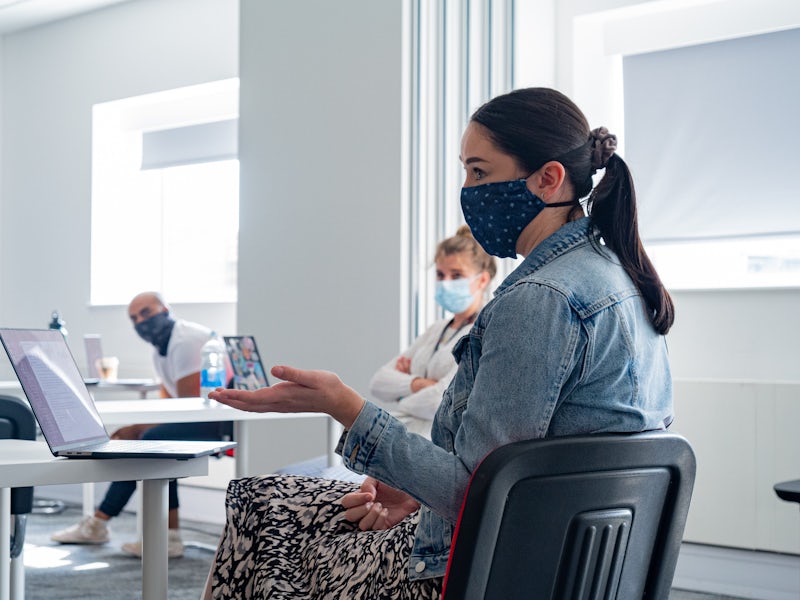 Funding Apprenticeships

Apprenticeships can be funded entirely using your apprenticeship levy. Your business pays the apprenticeship levy if your annual payroll is in excess of £3 million.
No levy? No problem. For almost all businesses that don't pay the levy, the Government will cover 95% of the costs of the apprenticeship through co-investment.
Northcoders TechEd – UKPRN: 10036956 – can help you access the funding you need to support the apprenticeship.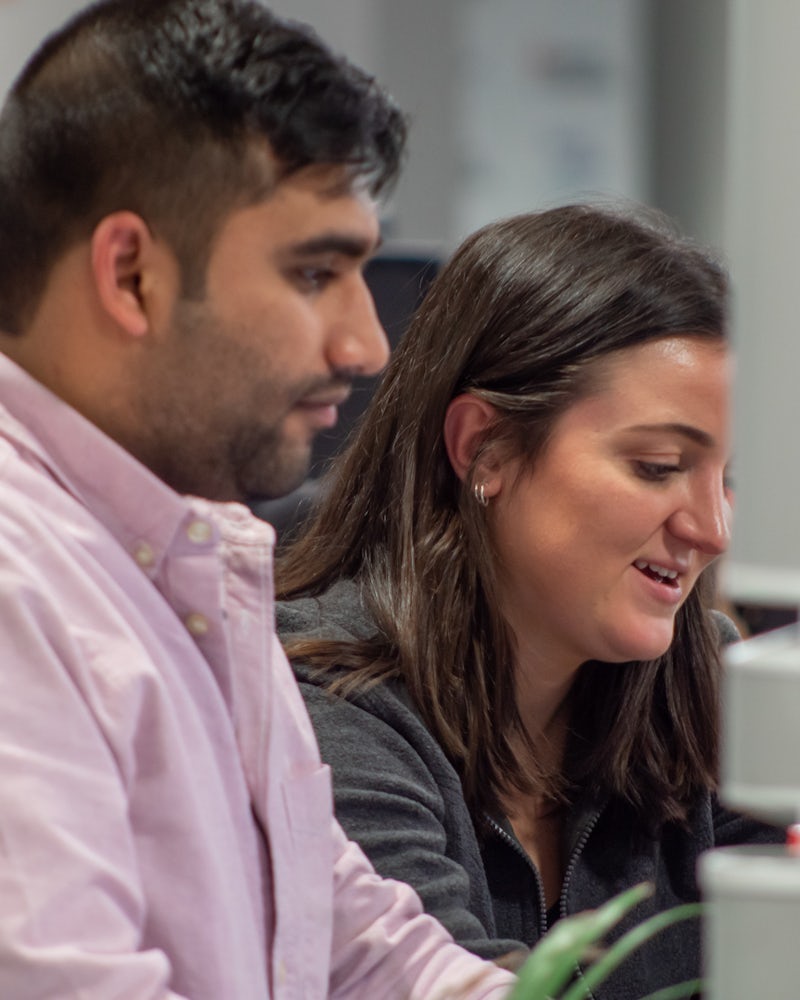 Your employer journey

1. Initial Engagement

First things first. We'll get to know you and your organisation, and decide together whether partnership can help you reach your organisational goals. We'll work together to design a bespoke curriculum, aligned to the Level 4 Software Developer standard, which works for you, your team and your learners.
2. Onboarding

We'll get you and your learners all set up, and help you secure funding for your programme from the Education & Skills Funding Agency. We'll be with you every step of the way to ensure your learners have the best start to their programme, getting to know every learner on an individual basis and tailoring the programme to their specific needs.
3. On Programme

We'll involve you throughout your learners' journeys, and support you in ensuring that learners are able to effectively put the knowledge and behaviours they learn with us into practice in your workplace. That's at the heart of our apprenticeships – helping your developers learn the skills you need in your business.
4. Completion

At the end of their programmes, your learners will prove not only what they have learned, but how they have that applied their knowledge and behaviours at your business. By this point, your team members will be equipped with the skills you would expect from a mid-level developer.
FAQs

How long is the programme?

It's 13 months long, excluding End Point Assessment.

What are the entry requirements?

To be eligible, learners need to be...

Aged 16 or over
Not in full-time education
Living in England

If they haven't already achieved Level 2 English and Maths (for example, an O-Level or GCSE), then they will need to do so before taking their End Point Assessment. We'll support them with this, and it won't cost you anything.

What's an End Point Assessment?

An End Point Assessment ("EPA") is their opportunity to show what they have learned in the context of their work. They will build a showcase portfolio throughout their programme, formed largely of work-based projects. They will also complete a synoptic project and finish with a structured interview. These, along with an employer reference, determine your apprentices' final grades.

Where can I find your policies?

You can find our apprenticeship policies, including Safeguarding & Prevent, Health & Safety, Equality Diversity and Inclusion, Complaints, Customer Feedback, Appeals and English and Maths here.

Where can I find more information about apprenticeships and your commitments

You can find more information about apprenticeships, and our commitments on topics like Safeguarding and Prevent here.

Who are Northcoders TechEd?

Northcoders TechEd (UKPRN: 10036956) is an industry-led apprenticeship provider, and the sister of the multi-award-winning education and technology house Northcoders Limited.