Reskill your people

Whether you want to reskill existing employees or train your new hires, our course takes those with little to no coding skills and turns them into software developers, quickly.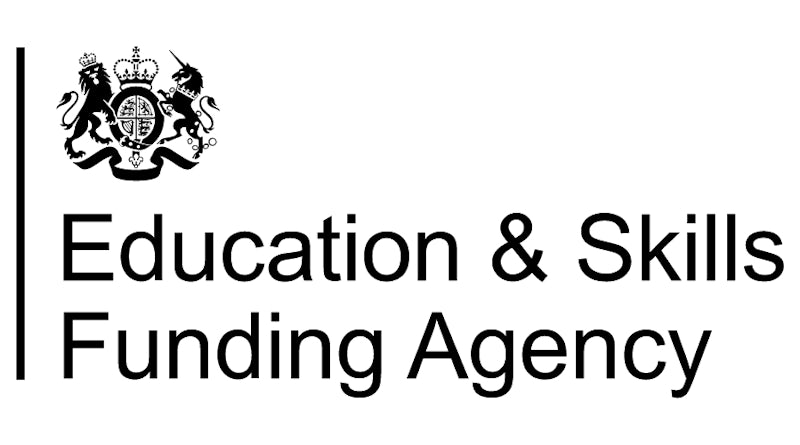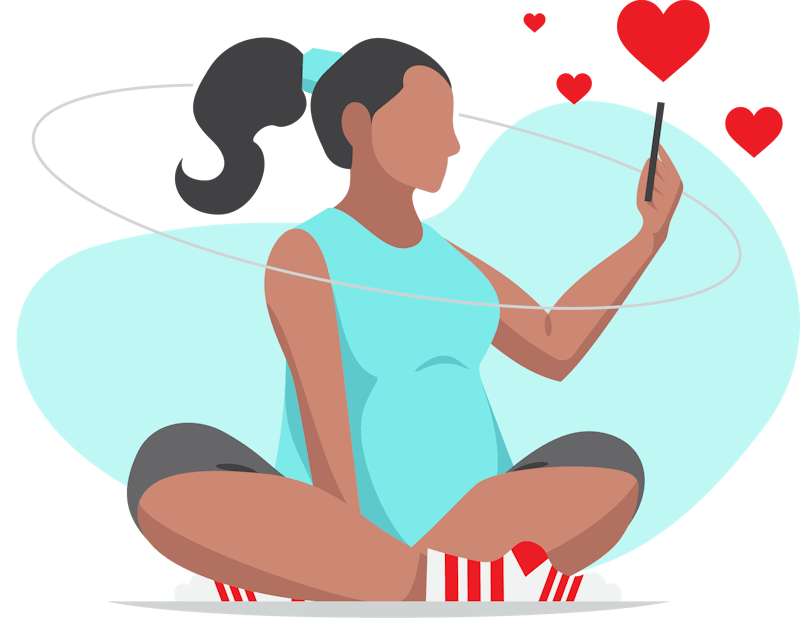 Transform your team into project-ready developers

We recognise that great people are hard to find, we have developed our new ReSkill course with that in mind, so if you have people that you love and you want to offer them professional tech development, this programme is for you.
ReSkill is designed for people with little or no prior coding experience.
We've combined all the best bits from our sister company Northcoders' industry-leading, award-winning coding bootcamp with a Level 4 Apprenticeship, delivered by Northcoders TechEd – UKPRN 10036956
The course is front loaded, turning anyone with the right aptitude into a fully trained, project-ready developer, in as little as 11 weeks.
Get in touch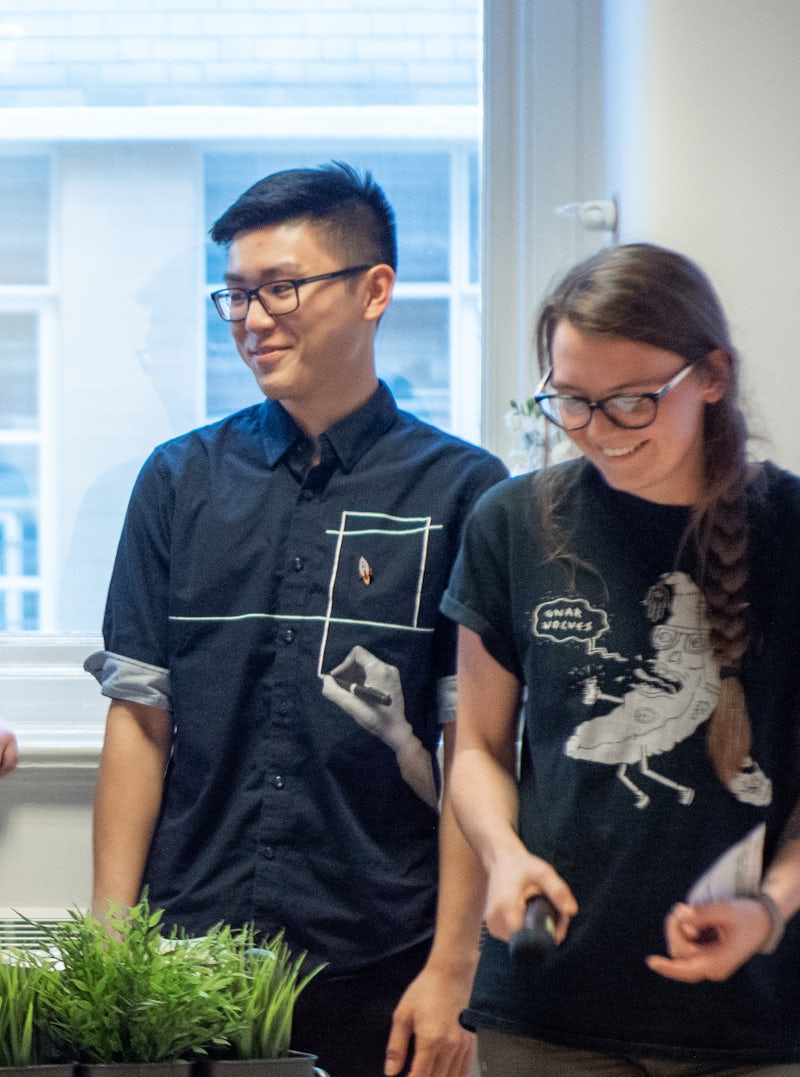 Seamless integration tailored towards your business needs

Your new developers will join your team on week 12 whilst continuing their ReSkill training with us with little to no impact on their day to day responsibilities.
Your learners will have the choice of completing either a project phase or a language masterclass in either C#, TypeScript or Java and Kotlin. They will have access to our helpdesk and their own dedicated mentor whilst working towards their AWS Certification, we have found through experience this helps you with the sometimes tricky onboarding process.
The entire course can be funded by the Apprenticeship Levy, even if you're not a levy payer. Our specialist team will take care of those details for you.
Get in touch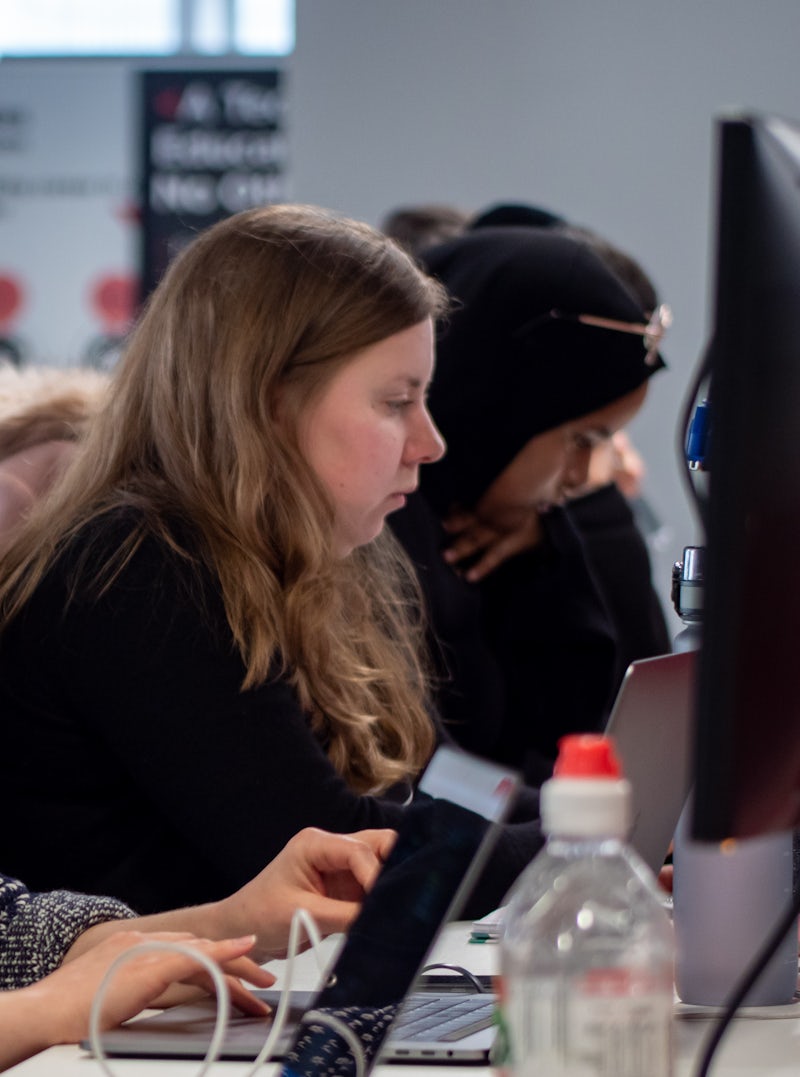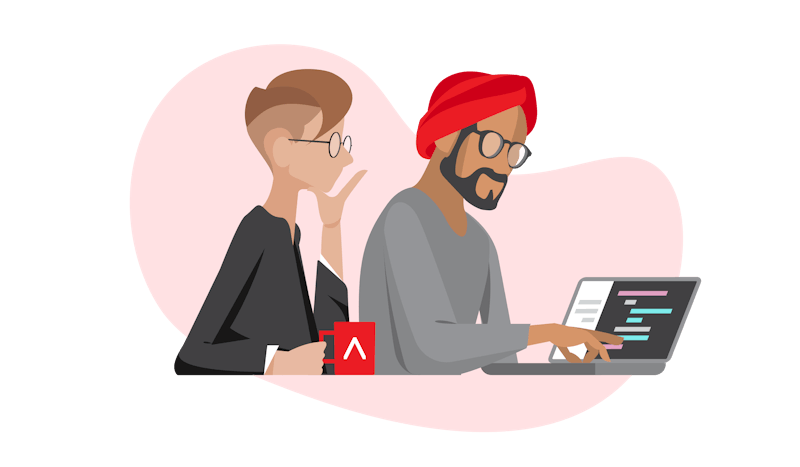 Built to develop the developers you need

Our ReSkill programme is developed with businesses in mind, and is a highly effective way to take those with little to no coding skills and turn them into software developers, quickly!
Unleash potential

You love your people – but you need tech skills. No matter what their background, anyone with the right aptitude can now ReSkill as a software developer.
A focus on coding

Our front-loaded, 13-month course will equip your people in as little as 11 weeks, meaning that in week 12 you will have a project-ready developer on your team.  You will have the option to choose from language tracks such as C#, TypeScript, Java and Kotlin as well as Dev/Cloud Ops Masterclasses and AWS Certification.
Level 4 Qualification

Not only are our ReSkill programmes a great investment for your business, they also help your newly trained developers to feel invested in your organisation; particularly when they gain a Level 4 qualification and vendor certification, after 13 months.
Funding through the Apprenticeship Levy

Whether you already pay into the Apprenticeship Levy or not, you can leverage it to pay for the full cost of ReSkill for your developers. Regardless of the size of your organisation, our specialist team is here to help you access a range of options, including full levy funding, co-investment or levy transfer.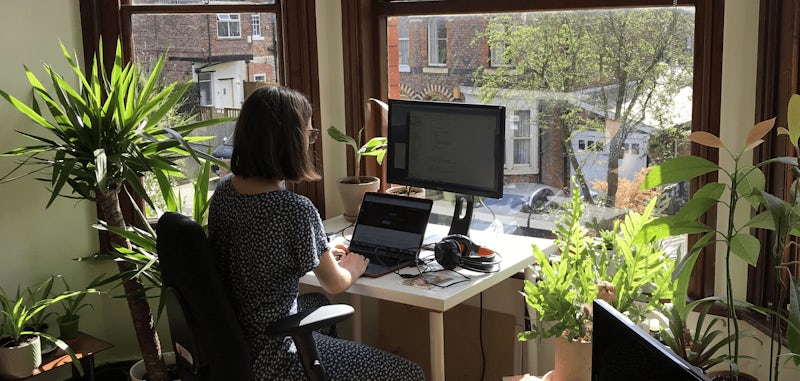 Up close with our ReSkill programmes

Bootcamp Phase:

All Learners on ReSkill start their coding journey by attending the first 10 weeks of technical learning delivered on the Northcoders Bootcamp. This full time, intensive course gets your ReSkill developers into the problem solving mindset whilst giving them an understanding of the core concepts and best practices of programming.
This phase covers Fundamentals of Programming, Back End Programming and Front End Programming and ensures that your employees can return to your business able to hit the ground running and make valuable contributions to your coding projects.
Masterclasses, Assessments, and Qualifications:

Following the Bootcamp phase, every learner you enrol will then go on to either complete a Language Track or Bootcamp project.
All ReSkill learners will then complete the CloudOps & DevOps Masterclasses that are developed and delivered by subject experts. This will be followed by the AWS Certification.
ReSkill also focuses on teaching soft skills as well as coding, delivered in the form of Human Skills Workshops.
Upon completing the programme, learners will be awarded a recognised Level 4 industry qualification.
FAQs

Who is the UpSkill Programme for?

Our ReSkill programme is for employees and/or new hires looking to train as software developers.

Can the programme be completed remotely?

How much will it cost my business?

Most of the time, nothing! We utilise the levy and government subsidies to fund the programme for you. In some instances a 5% cost may be incurred, with 95% covered by the apprenticeship levy but our team of experts will be able to assess your funding eligibility within minutes.

Who is eligible for the programme?

Anyone who is working in, or ready to work in, related tech roles is eligible. For example, your Developers, Data Engineers, DevOps Engineers or UX professionals could all complete our Upskilling Programme. You could also hire someone who has completed a coding bootcamp or a relevant degree, and enrol them on this programme.

How far in advance should we agree a ReSkill programme?

Programmes should be agreed, as a minimum, 6 weeks prior to your desired enrolment date.

What is the time commitment for my developers?

In simple terms, this programme requires a 20% time commitment. The majority of that time commitment is through contributing flexible hours to the learning.

What commitment would a line manager need to give?

A line manager would need to catch up on a quarterly basis with the learner and their assessor, and making sure your developer is allocated the time they need to learn.

What qualification would they earn?

Successful participants are awarded a Level 4 Software Development certified by the British Computing Society (BCS)

Where can I find out more about apprenticeships?

Who are Northcoders TechEd?

Northcoders TechEd – UKPRN: 10036956 – is the sister of the multi-award-winning education and technology house Northcoders Limited.